Popular Trips in Milwaukee
Exploring Milwaukee is easier than ever before. Milwaukee Charter Bus Company coordinates transportation for groups of every size, so you don't have to worry about your party being separated or getting lost while you see the sights.
A charter bus or minibus rental mitigates any issues you may have previously had traveling as a group. More common travel options such as public transit and rideshare apps can prove to be costly and ineffective with groups of 15 or more, which is why a motorcoach proves to have many more benefits than the previously-mentioned options.
To give you a better idea of how much a bus rental costs, we've compiled a list of average prices for motorcoach rentals in Milwaukee: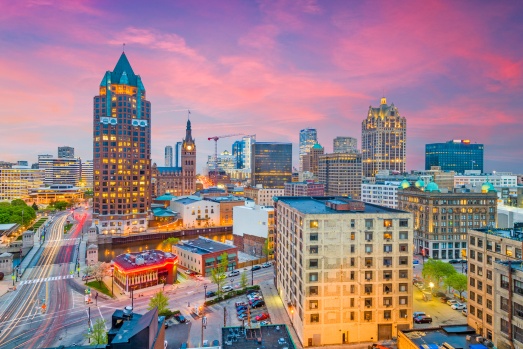 | Vehicle Type | Per Hour | Per Day |
| --- | --- | --- |
| 56-Passenger Charter Bus | $115 – $160 | $1,240 – $1,575 |
| 25-Passenger Minibus | $110 – $140 | $1,215 – $1,460 |
| 20-Passenger Minibus | $108 – $130 | $1,150 – $1,430 |
| 18-Passenger Minibus | $100 – $125 | $1,136 – $1,264 |
The prices listed above are general estimates of the market costs in the Milwaukee area. Charter bus rental costs vary based on a number of factors, including:
Time of year
Events occurring in the area during time of trip
Group size
Distance and length of trip
Type of motorcoach
Milwaukee Charter Bus Company provides service around the clock, with a 24/7 reservation team waiting to assist you. If you're ready to book your next trip, contact us at 414-369-6343.
Whether you're a local or a tourist, you'll enjoy all of the sights that Milwaukee has to offer. Check out a few of the city's most popular attractions, below:
Milwaukee Museum Tours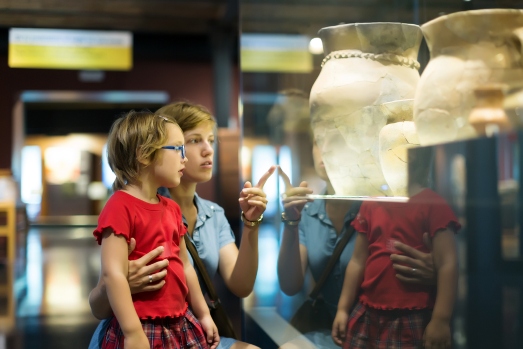 Recommended stops: Milwaukee Art Museum -> Harley Davidson Museum -> Discovery World
The Jenkins family wanted to get a better idea of what Milwaukee has to offer on the education and history side of things, so they decided to do a tour of the local museums. Because there were 19 family members in the group, they decided that traditional group transportation wasn't going to work for them. They reached out to Milwaukee Charter Bus Company and we took care of them.
Their reservation agent recommended booking a 20-passenger minibus for their day on the town. They started their day at 10:00 am, and the trip came to a conclusion by 5:00 pm. Because they needed the bus for a specified amount of time, they decided it was most affordable to book it for 7 hours. Since there weren't too many other factors affecting the price, the trip ended up being quite affordable.

Total: $910
Cost per person: $48
The High School Football Playoffs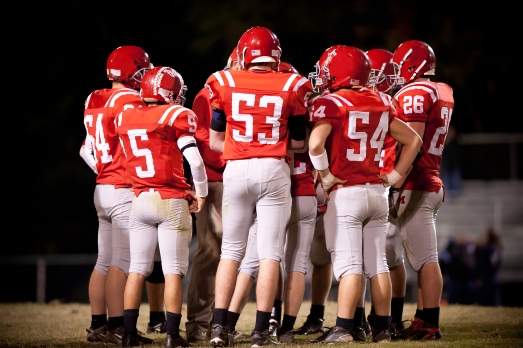 Recommended stops: High school-> Restaurant -> Stadium
A high school football team had a big playoff game coming up, and needed transportation for its 60 team members. Their schedule consisted of leaving their school, having a pregame meal at a nearby restaurant, and then arriving at their opponent's school for the game. The coaching staff decided that rather than use traditional school buses, they'd book a few charter buses to handle transportation.
Their reservation agent ended up booking them two 56-passenger charter buses, which ended up being the perfect solution for them. The bus was able to safely and comfortably accommodate the entire roster, coaching staff, and training crew. Amenities such as reclining seats, storage bins, WiFi, and restrooms made their 6-hour round trip much more enjoyable, and they were able to come home with a victory and advance to the next round of competition.

Total cost: $1560
Cost per person: $20
The Corporate Trip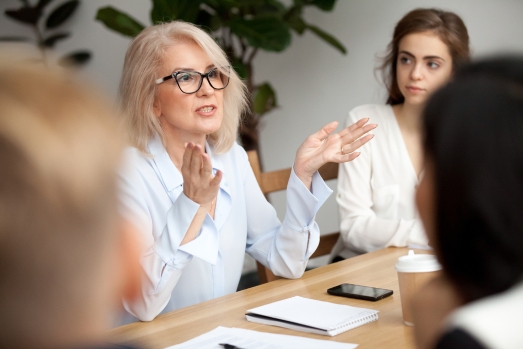 Recommended stops: Airport -> Hotel -> Wisconsin Center -> Restaurant-> Hotel -> Lounge/Club
A large corporation scheduled a trip to Wisconsin for a major industry convention. They brought a team of 15 employees with them, and knew that rideshare apps and taxis wouldn't be the most ideal form of transportation for their group.
After contacting Milwaukee Charter Bus Company, it was decided that one minibus rented for 3 days would be the best option. They started their journey once they departed from the airport, checking in at their hotel. From there, they went to the Wisconsin Center, connecting with other business professionals for three days. At the conclusion of each day they went out for drinks and dinner before returning to the hotel to recharge. They ended each night at a local lounge/nightclub in the area before returning home.

Total: $3,600
Cost per person: $240
Plan Your Trip with Milwaukee Charter Bus Company
A motorcoach rental is one of the most affordable, efficient options you can find for group transportation. A number of factors may affect the price of your rental, but the costs still end up being very economical.
Ready to book a trip? Contact Milwaukee Charter Bus company to handle the coordination of your group's next journey. A reservation agent can be reached around the clock at 414-369-6343.